News
High school scholarship program
We awarded thousands of academic and financial scholarships in 2015. Do your students qualify for high school scholarships? Click here to complete an application.
Teacher-led courses
We now have complete French, Spanish, German, Chinese, Arabic, Japanese, Russian, and ASL Teacher-led Language courses. Click here for more information.
Promotional materials available
For catalogs, brochures, flyers, or posters, click here.
Featured content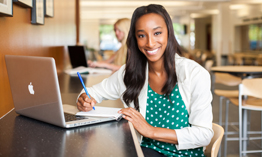 We offer many benefits to our students
Low-cost tuition
More than 500 online courses
Start courses at any time
Up to a year to complete your course
Friendly and fast customer support
Free tutoring
Reliability: We've been around since 1921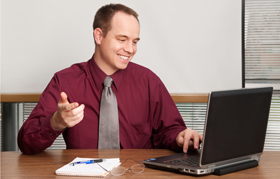 We provide options
BYU Independent Study offers course options to better serve students' unique circumstances and different learning needs.
Teacher-led courses
Our teacher-led courses provide students all the benefits of our self-paced courses, along with a highly interactive, online experience.
Online courses
Our Online courses provide advanced features and productivity tools, including a student homepage, improved access to student grades, and a student progress calendar.
Paper Courses
Our traditional Paper courses are self-paced and can be accessed online.
More information
.